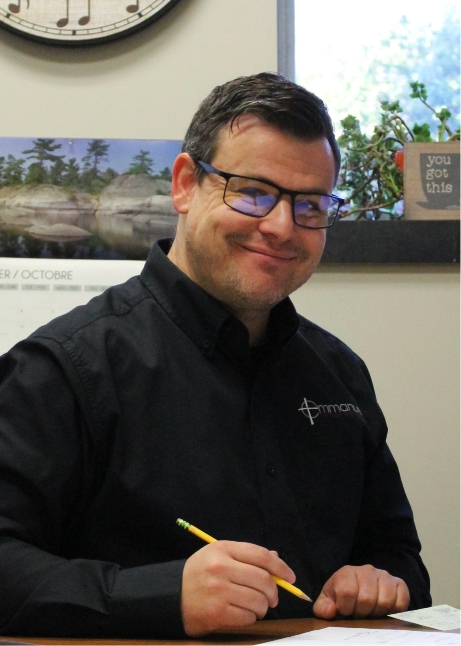 A message from our Principal
Welcome to the website of Emmanuel Christian High School! My name is Stephen DeBoer, principal of Emmanuel Christian High School since 2020.
As a 'parental school', ECHS serves a community of Reformed Christian parents in Guelph, Wellington and Dufferin Counties, assisting them in their God-given task to develop the knowledge, talents, and skills of their covenant children in a biblically directed manner.
ECHS offers a full course load to students from Gr. 9-12, including all necessary required and elective courses to achieve the Ontario Secondary School Diploma, and many extracurricular opportunities, both athletic and non-athletic.
We are firmly committed to the historical Reformed Christian worldview and desire to equip our students for a life of service to God and His Kingdom. We recognize our Lord and Saviour Jesus Christ as the centre of all things and are committed to serving Him in everything we do, both in and out of the classrooms.
It is our aim to build godly character in our students, to foster a community and culture of belonging for all our students, and to help our students to gain a body of knowledge and skills. Our dedicated faculty aims to develop every student's God-given gifts to His glory in a way that cultivates excellence.
Our school is supported by many members, young and old. As Psalm 145 says: "One generation shall commend your works to another, and shall declare your mighty acts". That is really all that ECHS all about – passing on the wonderful and amazing deeds of our God from one generation to the next generation of God's covenant children!